Welcome from the Principal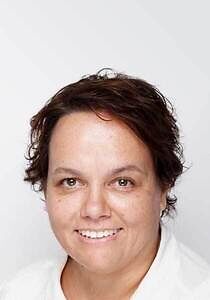 On behalf of the students, staff, and Governors of Al Shohub Private School, I would like to extend a warm welcome. I take great pride in leading the school and supporting your son/daughter in their educational journey.
At ASPS, we have developed a strong and caring whole school community, which has helped us go from strength to strength. Our thoughtful and supportive staff ensure our students are at the centre of everything we do.
We want our students to have a love for learning and the chance to experience activities across the whole curriculum. Our recent curriculum review has ensured we comprehensively cover the requirements of the British and UAE national curriculums and provide numerous opportunities to ensure the students develop and grow into responsible citizens and have as many experiences as possible during their time with us.
We have high expectations of both learning and progress and ensure all students are given the opportunity to reach their full potential. All students, regardless of their ability, are able to access all areas of the curriculum and any extracurricular activities held.
The staff have created a supportive, friendly and nurturing environment which enables all students to feel safe and know they are listened to. All staff understand the importance of safeguarding.
We want to ensure all our students believe in themselves and their abilities, aspire to be the best they can be, want to learn so they can go on to achieve their dreams and goals.
For all the very latest news, events, calendar dates and further information about our school, please visit other pages on this website, and don't forget to follow our Facebook, Instagram or Twitter account.
The best way to find out about our school is to come and see for yourself. Our doors are always open, and we would be delighted to share our experience and time with you. Please contact our Registrar to book a tour.
Thank you for taking the time to learn more about Al Shohub Private School. We look forward to welcoming you soon.